Aromatica 2020 in Diano Marina: among the stands of Ligurian perfumes
---
---
---
Last Friday we were at Aromatica, one of the most important events that animate our Diano Marina. 
Exceptionally held in September, after the lockdown, it has been welcomed with enthusiasm by locals and a lot of tourists that have browsed among the stands in the days of Friday, Saturday and Sunday.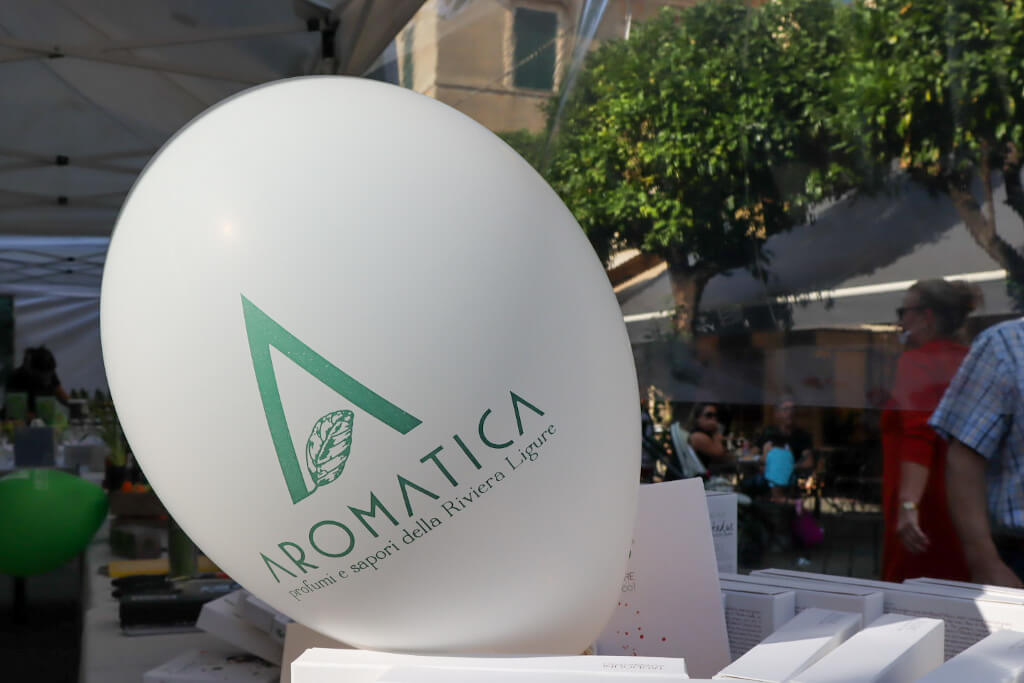 Aromatica 2020, an expected event
More than a review, Aromatica is a celebration of basil and herbs, a festival in which the protagonists are the simple flavors, the food of the territory and the promotion of local products.
Now in its seventh edition, Aromatica has developed over three intense days, where in addition to the exhibition stands and "street food" stations, there were cooking shows, conferences and workshops, with four-handed dinners and thematic menus in restaurants in the area.
The aim, as always, was to promote the Gulf of Diano and its food and wine riches. Food, you know, is a vehicle of pleasure, but above all of culture. For this reason, collateral activities in the surrounding area have also been involved. In Cervo, for example, photographic and art exhibitions were linked to Aromatica, while in Diano Castello it was possible to participate for free in a guided tour organized by the Giroborgo association .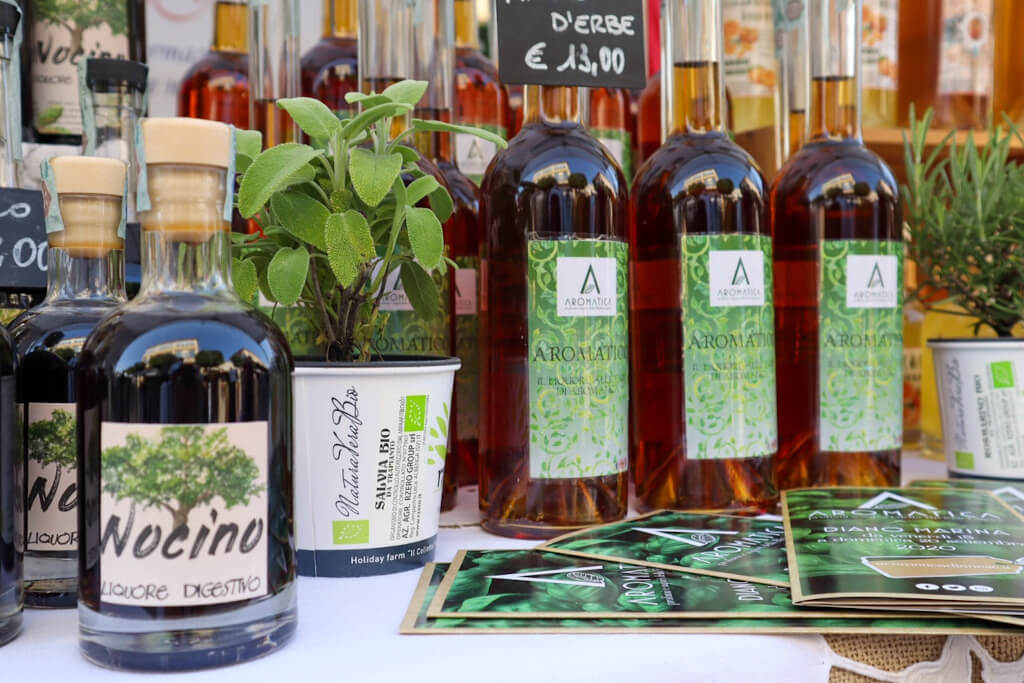 The organization
It was since Carnival 2020 that we did not participate in an event in Diano Marina. After that time there was, in fact, the lockdown, with the cancellation of all scheduled appointments. Festivals and parties were rightly postponed, as was confirmed the closure of almost all businesses. Then there was the fear for our health and that of our loved ones, but also the concern for an imminent tourist season that we considered lost. Nevertheless, we somehow managed to stay afloat, slowly reopened in compliance with the anti Covid-19 regulations and tried to restore some normality.
Watching the result of the organization of Aromatica has given us enormous satisfaction. We watched our fellow-citizens take part in the event in a compound and respectful way; everywhere, at the stands, there were Plexiglas bulkheads to separate exhibitors and customers, as well as hand sanitizing gels.
In this video we show a fragment of the cooking show of the starred chef Roberto Franzin
Some necessary precautions to which we have all become accustomed in recent months, but which have not prevented us from enjoying the morning. Even behind a mask, in fact, we smiled with our eyes, and thanked the many people who opened their stands with enthusiasm and gladly indulged in a chat or a photo. Some producers have confessed to us that they are happy to be able to display their products, but still worried about the next olive harvest and the oil season which, given the excessive heat, may not be the best.
After the inauguration ceremony presided over by the mayor of Diano Marina Giacomo Chiappori and the councillor Barbara Feltrin, we started our tour among the exhibitions. The first ones were of course those of aromatic plants, where we could find everything: basil, marjoram thyme, but also mugwort, fennel and sage. A blaze of perfumes with which we imagined seasoning our recipes once back home.
There were also more curious stands, those in which to find traditional tools made with precious olive wood, herb flavoured spirits and essential oils. Among the food and wine stands we also found excellent local products: in addition to our Vermentino, taggiasca olives and extra virgin olive oil, natural or fruity, cheese and fruit and vegetables from farm to table.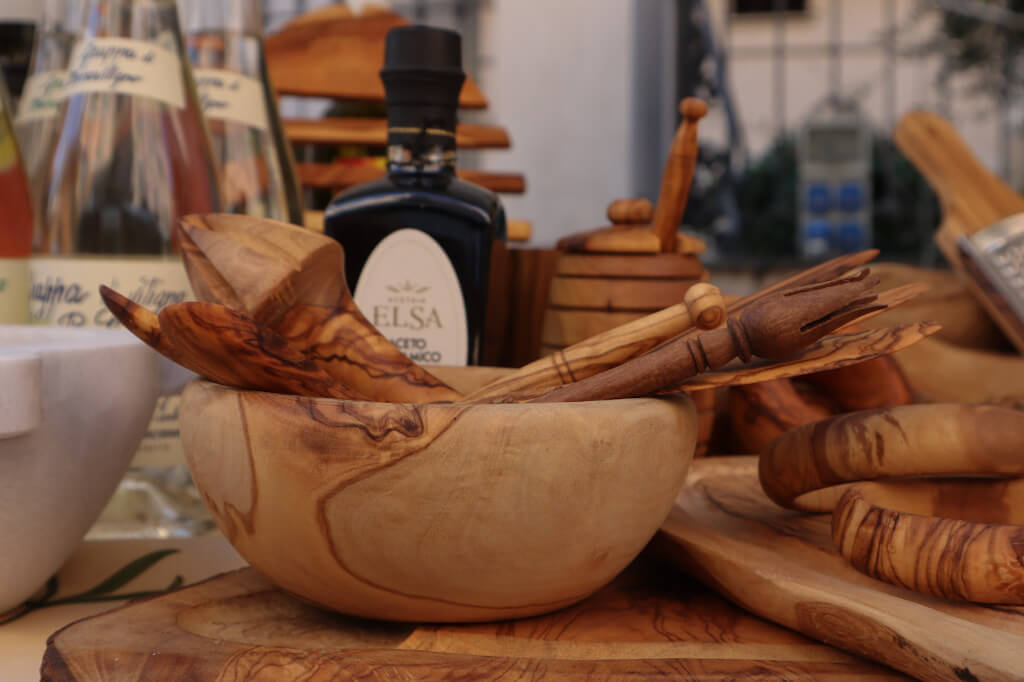 The street food area, instead, was assigned to via Genala, where equipped trucks and a nice 500 served their street delicacies, seasoned with the aromatic herbs of the area.
Finally, we concluded our journey with the cooking show of the starred chef Roberto Franzin, who made a special pesto pasta, with gluten-free tagliolini of his own production and the pesto of the Ramella Company.
Also this year Aromatica has turned out to be a good opportunity to see the producers of the territory gathered, to expose the fatigue of their work, in the sunny setting of our beautiful Diano Marina.
Listen to all podcasts published on our official channels: