How to remove weeds from artichokes
---
---
---
Among our agricultural products, artichokes are perhaps the ones we put the most effort into. As you know, we grow them in the open field and, although the plant looks strong and robust, it needs a lot of effort to be healthy and to produce its fruit effortlessly.
In order to guarantee these results, however, we have to resort to manual weeding, which is the basic technique used to eliminate weeds around artichokes. 
Read also  -  Artichoke cultivation on our farm 
Weeding: an ancient and still valid technique
If you have a vegetable garden, you know that weeds are the enemy of your fruit and vegetable plants because they suffocate them and prevent them from developing. This is why there are no tricks or secrets to dealing with this type of problem. The only viable solution remains weeding, which consists, quite simply, in pulling out the weeds by hand.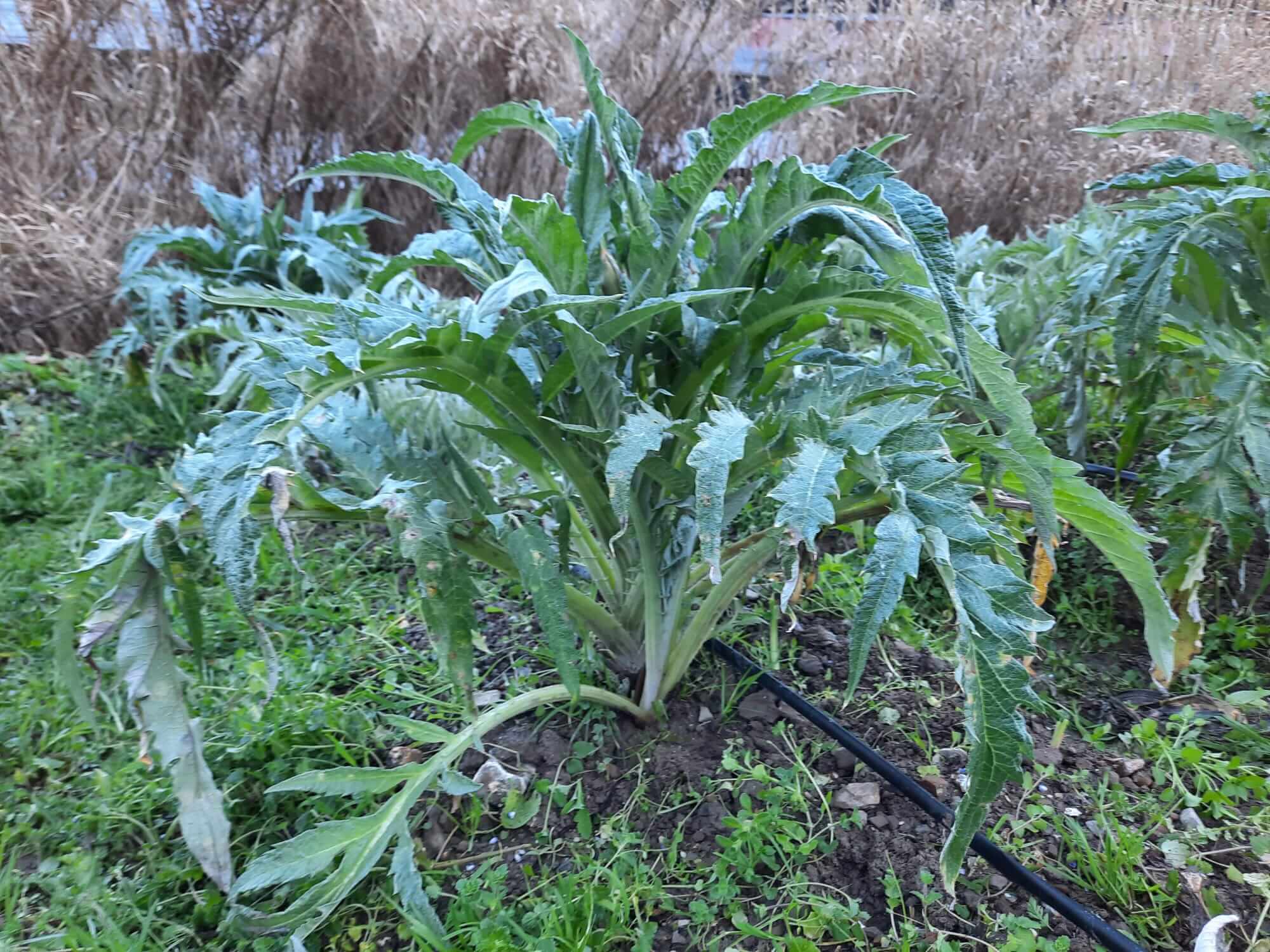 Read also: Seasonality of fruit and vegetables: a secret thousands of years old
In the last few days, on our farm in Diano Marina, we have dedicated ourselves to this routine maintenance work. Equipped with gloves and a lot of patience, we reached the lowest artichoke plants where the weeds had already developed and cut them by hand. This is because the height of the plant affects its ability to 'defend' itself against weeds. The shorter the plant, the more difficult it will be to get the necessary nutrients from the soil if there are such aggressive competitors as crabgrass, rhynx, etc. For taller plants, on the other hand, we give them a special treatment with a special machine as soon as the soil is dry.
Nives explains what weeding is, why it is necessary to rid the soil of weeds and what the difference is in treating artichoke plants according to their height.
As you can see, our work requires specific skills, but not only that. In order to achieve good results, we are convinced that what we need above all is a lot of love and dedication for those plants that generously give us the best fruit. After all, all they ask from us in return is a bit of care and attention to their basic needs.
Read also  -  Cultivating broad beans in the open ground
As always, Nature offers us simple but fundamental lessons, which we learn humbly and silently. What do we really need to be happy? Nourishment, light, breath.
A magic that we suggest you try during a stay in one of our flats in Diano Marina.